John Cantrell, owner/guide and Master Guides Cliff Fowler and Scott Eberhard have a combined fishing experience on
Big Bear Lake of over 100 years.
John, Cliff and Scott are three thoroughly well experienced fishermen
who know the secrets
of the trade and the in's and out's of Big Bear Lake.
---
JOHN CANTRELL – OWNER/GUIDE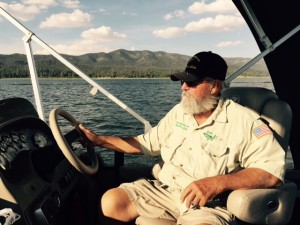 John Cantrell first came to Big Bear Lake on family vacations when he was a child. He continued to come back when he had a family of his own. In 1989, he met "Capt. Pete", who taught him everything there was to know about fishing in Big Bear Lake.
In 1991, John took over his guiding business and Cantrell Fishing Guide Service began…
With the longest running guide service on Big Bear Lake, John knows Big Bear Lake and loves to share fishing tips and the secrets spots. Beware, though! John has some jokes that will either make you LOL or just shake your head.
To see an angler with an ear-to-ear grin when they land their "Trophy Rainbow Trout" or the young angler who catches their first fish; the sparkle in their eyes and knowing that the memory will be with them for the rest of their lives. That is what makes me happy! – John
---
CLIFF FOWLER – MASTER GUIDE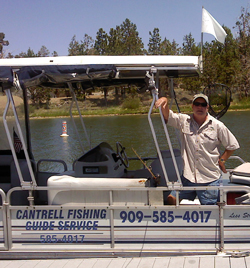 Cliff Fowler fell in love with Big Bear in 1965 when his parents built their first vacation home in Moonridge.
After selling the valley's best-known fishing shop, he teamed up with John Cantrell, owner of Cantrell's Fishing Guide Service; which has been the longest running charter service since 1991. Cliff Fowler has been the host of "Fowlers Fish Tales" on KBHR 93.3 for over 15 years.
---
SCOTT EBERHARD – FISHING GUIDE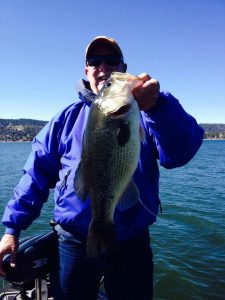 Scott Eberhard brings 25 years experience in the charter fishing business!
He's resided in the Big Bear Valley for over 30 years and has literally THOUSANDS of days on her beautiful lake to his credit.
He looks forward to sharing his love of fishing and the lake and valley with you!